Auto Repair & Chrysler, Dodge, Jeep, Ram Service Department in 
Pleasanton

 

Serving the California Bay Area

For high-quality car repair, please visit the Stoneridge Chrysler Jeep Dodge of Dublin car service center near San Leandro and San Jose. At our greater Pleasanton, CA Jeep, Dodge, Chrysler and RAM repair center, a member of our service staff will correctly identify and fix your Wrangler Unlimited, Town and Country, 300, RAM 1500 or other vehicle's problem. Our skilled auto technicians have the expertise and experience to get your car, truck, or SUV into top condition; whether it needs a new muffler, fluid change, alignment, or tune-up.

Stoneridge Chrysler Jeep Dodge of Dublin is conveniently located at 2700 Stoneridge Drive Pleasanton Ca 94588. The staff at our Pleasanton, CA Jeep, Dodge, Chrysler and RAM dealership's car repair center are ready to work for you. Schedule an appointment today by filling out our online service appointment form, or give us a call.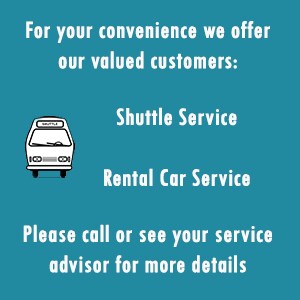 Chrysler, Dodge, Jeep and Ram Service Tips from Stoneridge Chrysler Jeep Dodge of Pleasanton
Routine auto repair is essential to being a responsible driver. Unfortunately, failing to keep service appointments as recommended in your user's manual can lead to negative consequences such as breakdowns and expensive repairs. You could even find yourself in an avoid accident. That's why we often stress the importance of regular maintenance to our Dublin-area customers.
Here's what you should know about Chrysler, Dodge, Jeep, and Ram service and how our San Leandro area service center can help.
Popular Services We Offer
We provide a wide variety of common maintenance and repair tasks. Our certified technicians can handle most of your needs. An oil change is one service you can't do without. Timely oil and filter changes keep your engine running its best and can prevent breakdown. You'll also want to be sure to stay up to date on the tire and brake care, as these can greatly affect the safety of you and your passengers.
We can check the pressure and condition of your tires, provide tire rotations and install new tires if you need them. When it comes to brakes, an inspection can identify any problems like leaks in the lines or worn rotors. Our Bay area service center can also take care of small but important issues like replacing belts and hoses, changing the wiper blades, and replacing headlights in Pleasanton, CA.
Check your model's maintenance recommendations to stay on top of the specific services you need.
Why Schedule Service with Us
Our certified technicians are trained to provide Chrysler, Dodge, Jeep, and Ram service. They know your vehicle inside and out. We also have modern equipment to diagnose and address your maintenance needs. Plus, we offer regular specials to save you money.
Schedule Service Online
We offer several ways to schedule your next service appointment. One of the most convenient is to book online at our website, or you can call us to schedule your appointment. We're here to help. Our dealership is located near San Jose, CA.